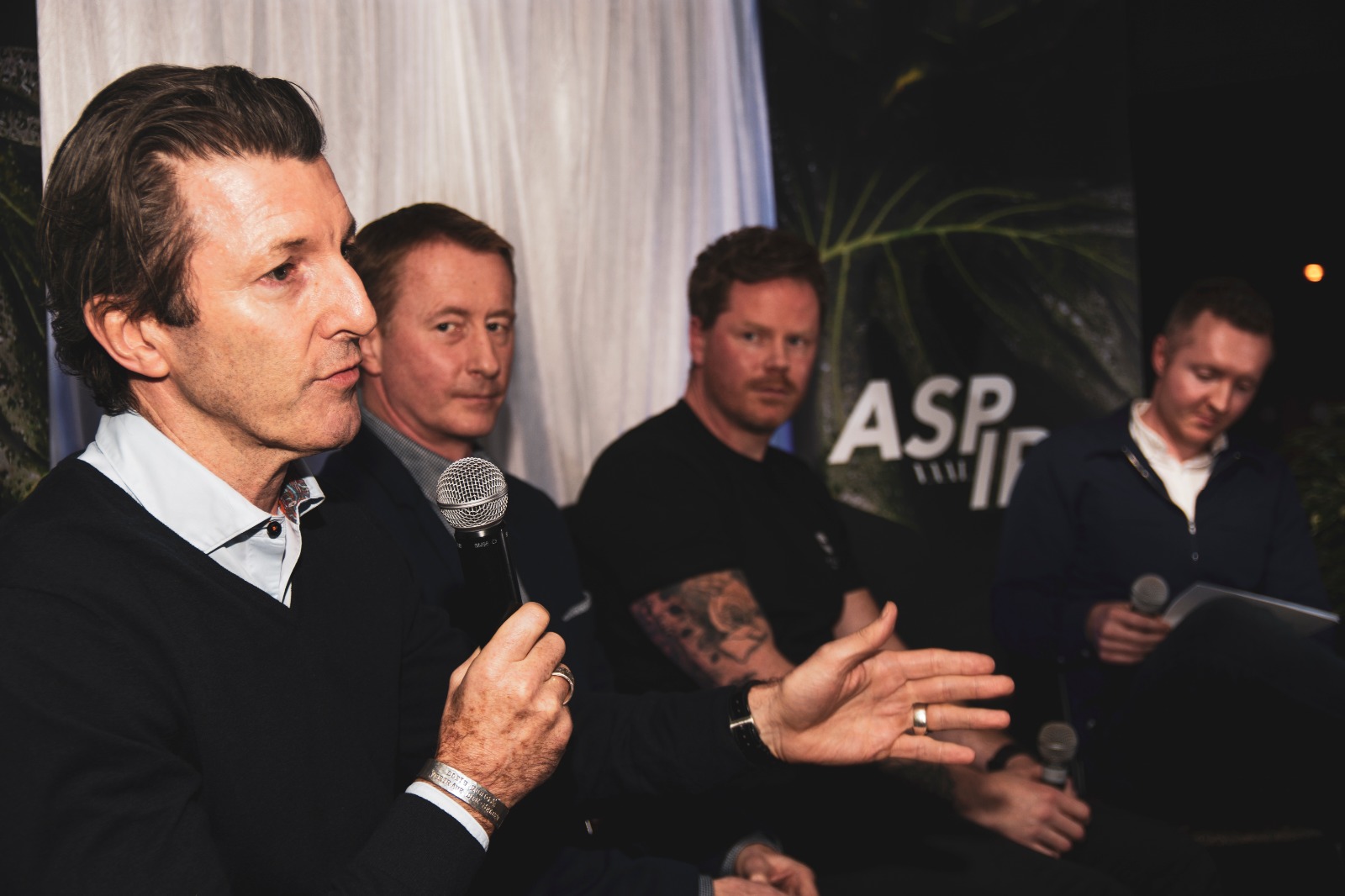 6TH Feb 2020: THE RECIPE TO SUCCESS
POSTED 04, May, 2020
VaalASPIRE: The Recipe to Success
---
How do you take a brand from kitchen hob to nationwide supermarket shelves, what are the key ingredients to brand success, and what recipe do you need to secure funding and a successful exit? Join us as we sit down with business leaders who have seen through business failures, fought of brand crisis', predicted consumer trends, and navigated their way through mergers and acquisitions. The session will be a feast for your taste buds!
---
SPEAKERS
JOHN STAPLETON: Pioneer of premium chilled convenience foods
John Stapleton is an entrepreneur, angel investor, business leader and speaker with over 30 years' experience in pioneering new FMCG categories and establishing and growing successful consumer-led businesses in both the UK and the USA. In 1987 John co-founded The New Covent Garden Soup Co Ltd., which pioneered and grew the fresh soup category in the UK. On reaching over £20m revenue, Daniels PLC bought New Covent Garden Soup Co in 1998. In that same year, John co-founded Glencoe Foods Inc., to bring the fresh soup concept to the US.
In 2005, John co-founded Little Dish, which supplies healthy, natural and convenient meals and snacks to children over one year old. Little Dish created the chilled toddler food category, developing full UK retailer distribution and became the go-to brand in fresh toddler food and healthy snacks. Having grown to approx. £15m annual revenues, John sold Little Dish in 2017.
---
STUART SPENCER-CALNAN: Game changer and innovator in bakery goods
Stuart is Managing Director, Executive Leader and Chief Pirate at Roberts bakery – a 130-year-old family business. During his tenure, Stuart has increased turnover to £90.3million and, for the first time ever, the brand is now stocked in all major multiple retailers across the UK. It also has nationwide convenience store coverage – including Asda, Morrisons, Ocado, Sainsbury's, Tesco, and Waitrose.
Before joining Roberts, Stuart was part of the Warburtons leadership team that grew the brand and more than doubled net sales value to £500million. He was also a principal player, strategy maker and European-wide change agent at HJ Heinz.
---
PAUL HAYES – challenging how spirits are consumed
Back in 2008, Paul founded OSO Natural Fuel – a food company dedicated to providing health, fresh, nutritious products to the on-the-go snack sector. During his tenure heading up OSO, Paul was one of the first people to bulk import Agave syrup into the UK from Mexico – refusing to use refined sugar in his products. It was through doing this he discovered Tequila. After working with Agave for almost 16 years, Paul, alongside his business partner Nav Grewal, spent 3 years developing their own range of Tequilas and went on a mission to educate the UK market that the spirit is so much more than just a shot drank at the end of a night.
Since launching in mid 2019 the VIVIR Tequila brand has changed perceptions and is now stocked nationwide in Waitrose as well as Fortnum & Mason and can be found on the shelves at the UK's most exclusive bars including Nobu, Annabel's, and Tramp nightclub. VIVIR has rapidly become one of the fastest growing independent spirits in the UK and are changing the way Tequila is viewed in the UK.
---
CHRIS GREEN: Panel chair & co-Founder of Young Foodies
Chris Green is co-founder of Young Foodies, the largest community of the UK's fastest growing FMCG brands, providing members with expert knowledge, grassroots experience and first-class industry resource to help make the everyday easier for ambitious challenger brands. They represent over 800 member brands and work very actively and vocally to champion the challenger brand space.